Northwest Florida Scholarships
Northwest Florida Scholarships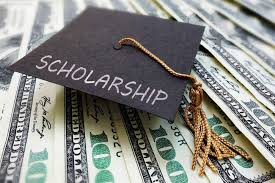 Senior students who attend the event are eligible to win $1,000 to use for college, technical school or related workforce. with the submission of an essay or video regarding their experience at Construction Career Days.
The scholarship sub-committee chooses at least one winner from each of the Northwest Florida counties that participate in CCD. These scholarships are made possible by the generous sponsorship and participation of companies in the Annual CCD Golf Tournament and CCD Sporting Clay Tournament.
Scholarship Information:
Amount:
Ten scholarships will be awarded for $1,000 each.
Recipients:
At least one scholarship will be awarded to a student in Santa Rosa, Escambia and Okaloosa Counties. Additional recipients may be selected if funding is available.
Eligibility/Required Documents:
US Citizen (Submit a copy of birth certificate)
Senior in high school (12th grade) or student/adult enrolled in Career & Tech. Ed (CTE)
Must have attended Construction Career Days 2020 and provide proof of attendance
Application Procedure: Complete the Scholarship Application Form (link below).  As part of the application, you will write an essay of at least 400 and no more than 750 words or produce a short video no longer than 5 minutes addressing the following items:
Tell us what are your college degree/career plans?
What did you get out of attending the CCD event?
Did attending CCD impact or change your college or career plans?
If you receive a scholarship from CCD, how will you use the money?
Submission process:
Submit your scholarship application and required documents by e-mailing:  NWFLCCDscholarships@gmail.com.
If you have any questions, please contact Chad Franks at chad.franks@mottmac.com. 
Deadline:
The scholarship submission deadline is June 1, 2020.  The scholarship recipients will be announced on July 1, 2020.